Destiny Bond
Entry for GMTK Game Jam 2021 - 'Joined Together' (48hrs game jam)

🎮Destiny Bond🎮
The two are bonded by destiny. They move together, jump together and even dies together. You must guide them to their light and set them free.
🎮How to Play🎮

Use Arrow Keys to move and jump around.
Remember to use obstacles to your advantage -

1. Block one of the shapes using platforms to adjust the distance between them.

2. You can jump more than once 😉
3. You can do wall slide and jump as well 😘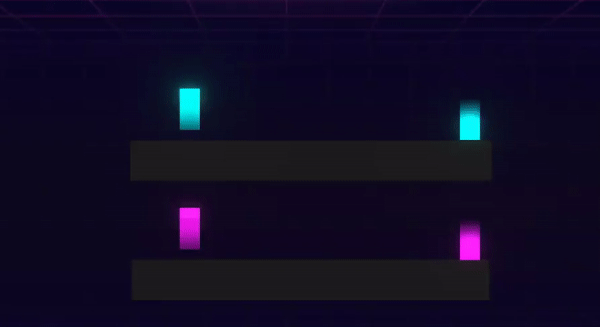 Hope you enjoy the game!
Do leave your feedback. Thanks!